Year 6
"In Faith and Love, We Learn and Grow."
Maths
Maths mastery is the core of our learning approach at St Hugh of Lincoln. We use the Power Maths scheme of work to deliver a comprehensive curriculum covering all aspects of the National Curriculum. Power Maths is a UK curriculum mastery programme designed to spark curiosity and excitement and nurture confidence in maths. … Built around a child‑centred lesson design that models and embeds a growth mindset approach to maths and focuses on helping all children to build a deep understanding of maths concepts.
Term
Units

Autumn
Term

Unit 1: Place Value within 10,000,000
Unit 2: Four Operations (1)
Unit 3: Four Operations (2)
Unit 4: Fractions (1)
Unit 5: Fractions (2)
Unit 6: Geometry

Spring
Term

Unit 7: Decimals
Unit 8: Percentages
Unit 9: Algebra
Unit 10: Measure– imperial and metric
Unit 11: Measure—perimeter, area, volume
Unit 12: Ratio and Proportion

Summer
Term

Unit 13: Geometry—properties of shapes
Unit 14: Problem Solving
Unit 15: Statistics
KS3 Preparation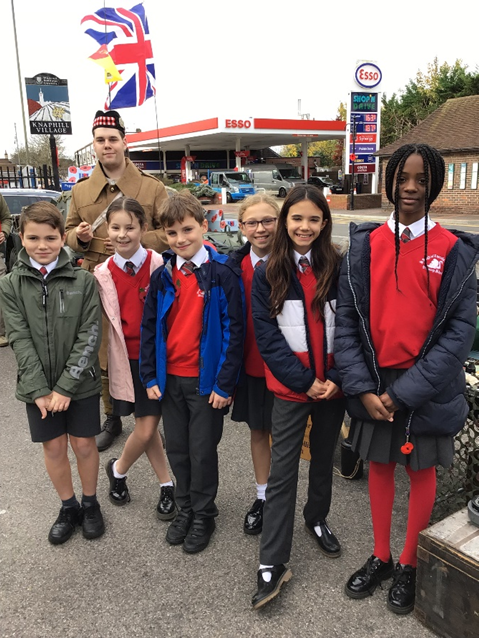 Remembrance 2022
English Learning
English at St Hugh of Lincoln is based upon the recognition of the role of outstanding English texts in garnering interest and engagement with learning across reading, writing and the spoken word. Using a range of classic texts as inspiration, we aim to develop confidence in reading and oracy, and writers who feel there is a value, a purpose and a beauty in what they write. A typical learning journey starts with a in-depth look at an outstanding text. Every week typically features an extended write supplemented by Spelling, Punctuation and Grammar learning.
Term
Title and Author
Key Themes

Autumn
Term

Goodnight Mr Tom by Michelle Magorian
Willie Beech is evacuated to a tiny English village in the country just before the outbreak of World War II. A lonely and deprived child, he finds himself living with the reclusive, gruff old widower, Thomas Oakley. Although the two find it hard to adjust to their life together at first, they gradually develop a strong, mutual bond. Willie begins to enjoy life and make new friends in the village.

However, everything is thrown into confusion when Willie is suddenly recalled to London by his neglectful and abusive mother. After several weeks with no letter from Willie, Tom Oakley becomes concerned for his welfare and sets out to London in search of him.

War Poetry
• From Innocence to Experience
• Propaganda

Spring
Term

Wolf Wilder by Katherine Rundell
Feo and her mother live in the snowy woods of Russia, in a house full of food and fireplaces. Ten minutes away, in a ruined chapel, lives a pack of wolves. Feo's mother is a wolf wilder, and Feo is a wolf wilder in training: a person who teaches tamed animals to be wild again, to fend for themselves, and to fight and to run.

When the corrupt Russian Army threatens her wolves and arrests her mum, Feo is left with no option but to go on the run. With her wolves by her side, she sets off on a daring, exciting and sometimes scary journey through the snow to St Petersburg, pursued by an evil general who's determined to kill Feo's wolves and stop her at all costs.

Selection of Poetry from Opening Doors Books and via The Reading School Website
• Adventure
• Villains/ Heroes

Summer
Term

Skellig by David Almond
When a move to a new house coincides with his baby sister's illness, Michael's world seems suddenly lonely and uncertain.

Then, one Sunday afternoon, he stumbles into the old, ramshackle garage of his new home, and finds something magical. A strange creature - part owl, part angel, a being who needs Michael's help if he is to survive. With his new friend Mina, Michael nourishes Skellig back to health, while his baby sister languishes in the hospital.

But Skellig is far more than he at first appears, and as he helps Michael breathe life into his tiny sister, Michael's world changes for ever .

- Coming of Age
• From Innocence to Experience
• Ambition
• Masculinity
• Guilt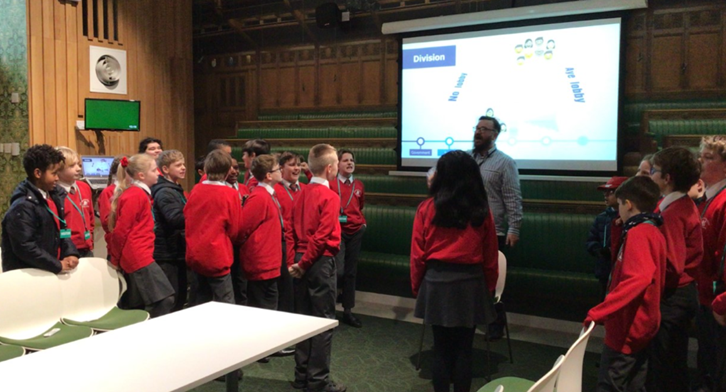 Year 6 Parliament Visit - March 2022
RE Learning
At St. Hugh of Lincoln Primary School we have adopted 'Come and See,' the Religious Education programme supported by the Diocese of Arundel and Brighton. Central to the programme is Christian belief in Jesus Christ, His Word and Revelation of God.
Units
Autumn Term
Unit 1: Loving
Unit 2: Vocation and Commitment
Other World Faiths: Judaism
Unit 3: Advent
Spring Term
Unit 4: Sources
Unit 5: Unity
Unit 6: Death and New Life
Summer Term
Unit 7: Witnesses
Unit 8: Healing
Other World Faiths: Sikhism
Unit 9: Common Good

Junior Citizen - Stay Safe in Everyday Situations
Curriculum Learning
| Term | Science | History/Geography | Computing | Art/DT | Music | Latin/Phonics | PSHE | RSE |
| --- | --- | --- | --- | --- | --- | --- | --- | --- |
| Autumn 1 | Light and Sound | The Maya (H) | Communication and collaboration | Craft and Design: Photo opportunity (A) | Happy | Minimus Latin | Being Me in My World | |
| Autumn 2 | Our Bodies | The Amazon (G) | Web page creation | Textiles: Waistcoats | Classroom Jazz 2 | Minimus Latin | Celebrating Difference | The Wonder of God's Love in Creating New Life |
| Spring 1 | Classifying Living Things | The Ancient Greeks (H) | Variables in games | Drawing: Make my voice heard (A) | A New Year Carol | Minimus Latin | Dreams and Goals | |
| Spring 2 | Changing Circuits | Protecting the Environment (G) | Spreadsheets | Structure: Playgrounds | You've Got a Friend | Minimus Latin | Healthy Me | The Wonder of God's Love in Creating New Life |
| Summer 1 | Evolution and Inheritance | The Impact of War (H) | 3D Modelling | Sculpture and 3D: Making memories (A) | | Minimus Latin | Relationships | |
| Summer 2 | Year 7 Preparation | Our World in the future (G) | Sensing movement | Digital World: Navigating the world | | Minimus Latin | Abridge | The Wonder of God's Love in Creating New Life |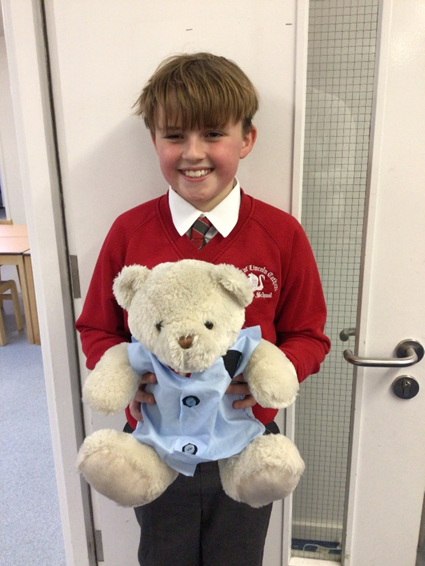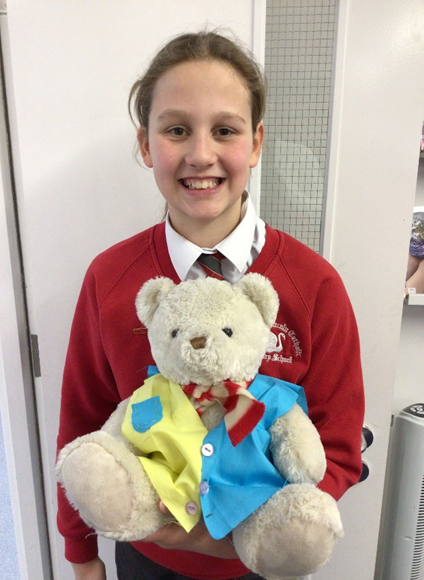 Design and Technology - December 2022