Year 5
"In Faith and Love, We Learn and Grow."
Maths
Maths mastery is the core of our learning approach at St Hugh of Lincoln. We use the Power Maths scheme of work to deliver a comprehensive curriculum covering all aspects of the National Curriculum. Power Maths is a UK curriculum mastery programme designed to spark curiosity and excitement and nurture confidence in maths. … Built around a child‑centred lesson design that models and embeds a growth mindset approach to maths and focuses on helping all children to build a deep understanding of maths concepts.
Term
Units

Autumn
Term

Unit 1: Place Value within 100,000
Unit 2: Place Value within 1,000,000
Unit 3: Addition and Subtraction
Unit 4: Graphs and Tables
Unit 5: Multiplication and Division (1)
Unit 6: Measure –area and perimeter.

Spring
Term

Unit 7: Multiplication and Division (2)
Unit 8: Fractions (1)
Unit 9: Fractions (2)
Unit 10: Fractions (3)
Unit 11: Decimals and Percentages

Summer
Term

Unit 12: Decimals
Unit 13: Geometry—properties of shapes (1)
Unit 14: Geometry—properties of shapes (2)
Unit 15 Geometry—position and direction
Unit 16: Measure—converting units
Unit 17: Measure—volume and capacity
English Learning
English at St Hugh of Lincoln is based upon the recognition of the role of outstanding English texts in garnering interest and engagement with learning across reading, writing and the spoken word. Using a range of classic texts as inspiration, we aim to develop confidence in reading and oracy, and writers who feel there is a value, a purpose and a beauty in what they write. A typical learning journey starts with a in-depth look at an outstanding text. Every week typically features an extended write supplemented by Spelling, Punctuation and Grammar learning.
Term
Title and Author
Key Themes

Autumn
Term

Rooftoppers – Katherine Rundell
Found floating in a cello case in the middle of the English Channel after a shipwreck on her first birthday, by eccentric young scholar Charles, Sophie seems to be marked out for an unconventional existence. Growing up in Charles's shabby home in England, she learns to love music and to read Shakespeare, but very little about how to be ladylike. On her twelfth birthday, the disapproving authorities intervene, but before they can take her away to an orphanage, the discovery of a chance clue in her cello case makes Charles and Sophie decide to ignore their decrees, and instead run away to Paris in search of Sophie's long lost-mother, whatever the consequences may be.


The Jupiter Chronicles – Leonardo Ramirez
The Jupiter Chronicles: The Secret of the Great Red Spot by Leonardo Ramirez is an adventure story revolving around Ian and Callie Castillo. Both of them have been brought up by a single parent since their father went missing five years ago. Ian's most precious gift is a telescope that was given to him by his father. Callie tries to activate it and send it to Jupiter to rescue their father who was kidnapped on Jupiter. This new genre, Steampunk, will leave readers captivated by the kids' adventures. The imagery, the characters, the intrigue, and the action make it a memorable read.
• Perseverance
• Love
• Family/Friendship
• Space

Spring
Term

Street Child- Berlie Doherty
The unforgettable tale of an orphan in Victorian London, based on the boy whose plight inspired Dr Barnardo to found his famous children's homes.
When his mother dies, Jim Jarvis is left all alone in London. He is sent to the workhouse but quickly escapes, choosing a hard life on the streets of the city over the confines of the workhouse walls.
Struggling to survive, Jim finally finds some friends… only to be snatched away and made to work for the remorselessly cruel Grimy Nick, constantly guarded by his vicious dog, Snipe.
Will Jim ever manage to be free?


The Highwayman – Alfred Noyes
The Highwayman is a classic narrative poem written in 1906 telling the story of the tragic love story between an unnamed 19th century highwayman and Bess, a landlord's daughter.
• Orphans
• Villains
• Heroes

Summer
Term

The London Eye Mystery – Siobhan Dowd
When Ted and Kat watched their cousin Salim get on board the London Eye, he turned and waved before getting on. After half an hour it landed and everyone trooped off - but no Salim. Where could he have gone? How on earth could he have disappeared into thin air?

Since the police are having no luck finding him, Ted and Kat become sleuthing partners. Despite their prickly relationship, they overcome their differences to follow a trail of clues across London in a desperate bid to find their cousin. And ultimately it comes down to Ted, whose brain works in its own very unique way, to find the key to the mystery.



Selection of Poetry from Opening Doors Books and via The Reading School Website
• Loss
• Kidnap
• Mystery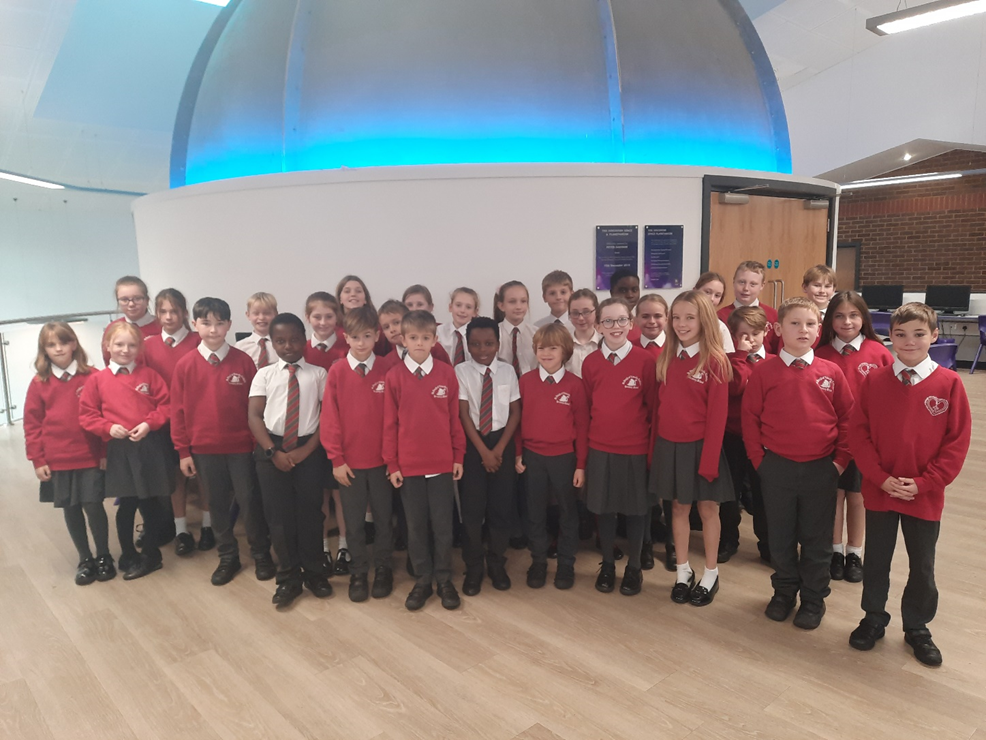 Year 5 - Science Trip - Planetarium - November 2022
RE Learning
At St. Hugh of Lincoln Primary School we have adopted 'Come and See,' the Religious Education programme supported by the Diocese of Arundel and Brighton. Central to the programme is Christian belief in Jesus Christ, His Word and Revelation of God.
Units

Autumn
Term

Unit 1: Ourselves
Unit 2: Life Choices
Other World Faiths: Judaism
Unit 3: Hope

Spring
Term

Unit 4: Mission
Unit 5: Memorial
Unit 6: Sacrifice

Summer
Term

Unit 7: Transformation
Unit 8: Freedom and Responsibility
Other World Faiths: Islam
Unit 9: Stewardship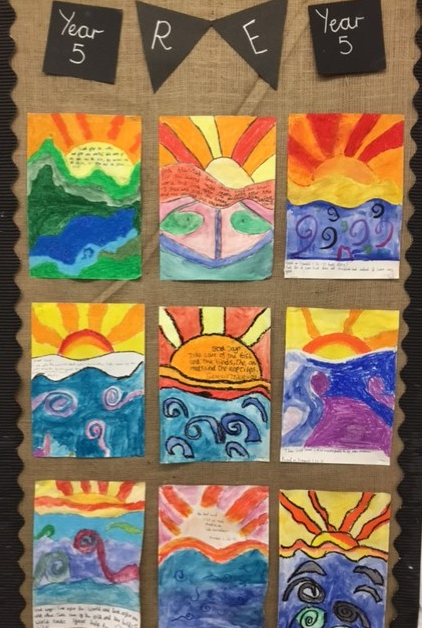 Curriculum Learning
| Term | Science | History/Geography | Computing | Art/DT | Music | Latin/Phonics | PSHE | RSE |
| --- | --- | --- | --- | --- | --- | --- | --- | --- |
| Autumn 1 | Life Cycles | The Anglo Sazons (H) | Systems and searching | Electrical Systems: Doodlers | Livin' on a Prayer | Minimus Latin | Being Me in My World | |
| Autumn 2 | Earth and Space | Changes in our local environment (G) | Video production | Sculpture and 3D: Interactive installation (A) | Classroom Jazz 1 | Minimus Latin | Celebrating Difference | God Loves Us in Our Changing and Developing |
| Spring 1 | Separating Mixtures | The Vikings (H) | Selection in physical computing | Mechanical systems: Making a pop-up book | Make You Feel My Love | Minimus Latin | Dreams and Goals | |
| Spring 2 | Types of Change | Europe: A study of the alpine region. (G) | Flat-file database | Drawing: I need space (A) | The Fresh Prince of Bel Air | Minimus Latin | Healthy Me | God Loves Us in Our Changing and Developing |
| Summer 1 | Materials | Journeys (H) | Introduction to vector graphics | Food: What could be healthier? | Dancing in the Street | Minimus Latin | Relationships | |
| Summer 2 | Forces | Journeys – Trade (G) | Selection in quizzes | Painting and mixed media: Portraits (A) | | Minimus Latin | | God Loves Us in Our Changing and Developing |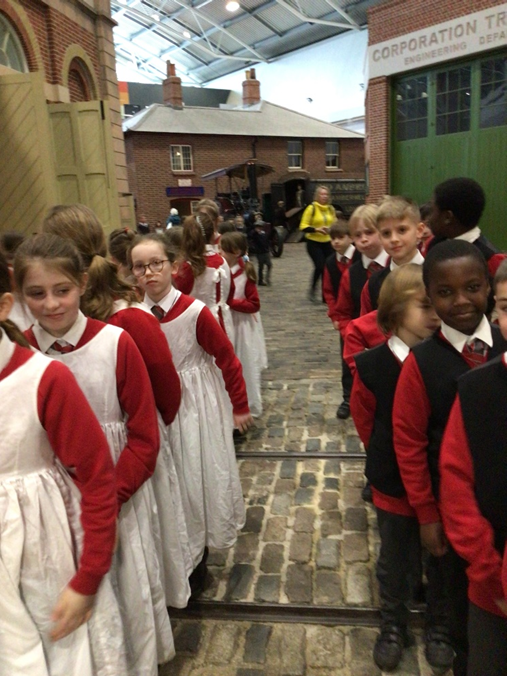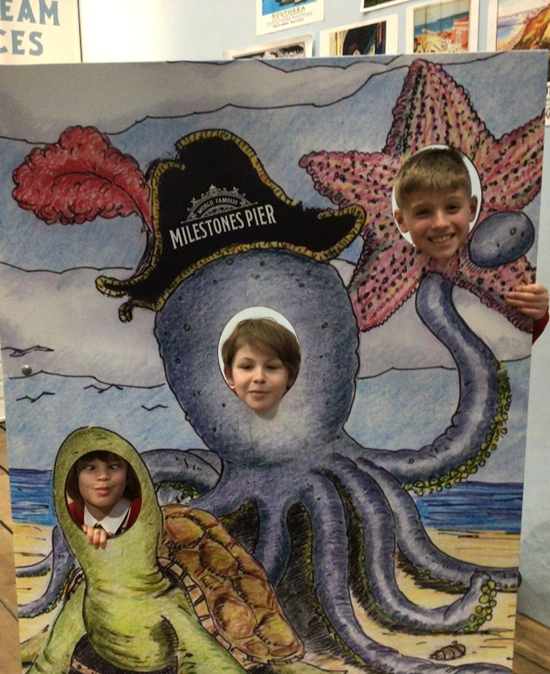 Year 5 Trip to Milestones Museum - March 2023