Year 3
"In Faith and Love, We Learn and Grow. "
Maths
Maths mastery is the core of our learning approach at St Hugh of Lincoln. We use the Power Maths scheme of work to deliver a comprehensive curriculum covering all aspects of the National Curriculum. Power Maths is a UK curriculum mastery programme designed to spark curiosity and excitement and nurture confidence in maths. … Built around a child‑centred lesson design that models and embeds a growth mindset approach to maths and focuses on helping all children to build a deep understanding of maths concepts.
Term
Units

Autumn
Term

Unit 1: Place Value within 1000
Unit 2: Addition and Subtraction (1)
Unit 3: Addition and Subtraction (2)
Unit 4: Multiplication and Division (1)

Spring
Term

Unit 5: Multiplication and Division (2)
Unit 6: Money
Unit 7: Statistics
Unit 8: Length
Unit 9: Fractions (1)

Summer
Term

Unit 10: Fractions (2)
Unit 11: Time
Unit 12: Angles and property of shapes
Unit 13: Mass
Unit 14: Capacity
English Learning
English at St Hugh of Lincoln is based upon the recognition of the role of outstanding English texts in garnering interest and engagement with learning across reading, writing and the spoken word. Using a range of classic texts as inspiration, we aim to develop confidence in reading and oracy, and writers who feel there is a value, a purpose and a beauty in what they write. A typical learning journey starts with a in-depth look at an outstanding text. Every week typically features an extended write supplemented by Spelling, Punctuation and Grammar learning.
Term
Title and Author
Key Themes

Autumn
Term

The Lost Happy Endings - Carol Ann Duffy and Jane Ray

What would happen if we lost the happy endings to stories - imagine the tears at bedtime! A fantastic and magical tale about what happens when, one night, a wicked witch steals the happy endings to bedtime stories. It is up to Jub, the keeper of the happy endings, to save the day and ensure sweet dreams everywhere in this lyrical story about storytelling. In the tradition of classic fairy tales for children, Carol Ann Duffy and Jane Ray have created a truly compelling, surprising and beautiful story.

Belief
Courage
Determination
Bravery

Spring
Term

The Giraffe and the Pelly and Me - Quentin Blake

Billy's biggest wish is to turn a weird old wooden house into a wonderful sweet shop. But then he finds a giraffe, a pelly and a monkey living inside - they're the Ladderless Window Cleaners! Who needs ladders when you've got a giraffe? They become best friends and when they meet the richest man in all England, there's a chance Billy's scrumptious-galumptious dream just might come true . . .

Friends
Courage
Determination

Summer
Term

The Great Kapok Tree - Lynne Cherry

A man starts to chop down a great kapok tree in the rainforest. Exhausted from his labours, he puts down his axe and rests, but as he sleeps the animals who live in the tree come and plead with him not to destroy their world. Illustrated in full colour.

Friendship
Love
Compassion
RE Learning
At St. Hugh of Lincoln Primary School we have adopted 'Come and See,' the Religious Education programme supported by the Diocese of Arundel and Brighton. Central to the programme is Christian belief in Jesus Christ, His Word and Revelation of God.
Units

Autumn
Term

Unit 1: Homes
Unit 2: Signs and Symbols
Other World Faiths: Judaism
Unit 3: Visitors

Spring
Term

Unit 4: Journeys
Unit 5: Listening and Sharing
Unit 6: Giving all

Summer
Term

Unit 7: Energy
Unit 8: Choices
Other World Faiths: Sikhism
Unit 9: Special Places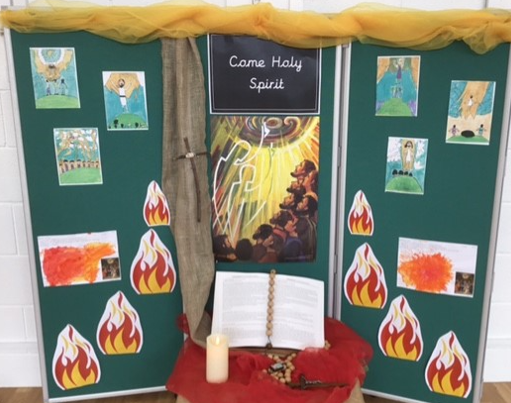 Curriculum Learning
Term
Science
History/Geography
Computing
Art/DT
Music
Latin/Phonics
PSHE
RSE

Autumn
1

Magnets and Forces
The Stone Age (H)
Connecting computers
Food: Eating seasonally
Let Your Spirit Fly
Minimus Latin
Being Me in My World

Autumn
2

Movement and Feeding
Climate and Weather (G)
Stop-frame animation
Drawing: Growing Artists (A)
Glockenspiel Stage 1
Minimus Latin
Celebrating Difference
How We Live in Love

Spring
1

Rocks and Soils
The Bronze and Iron Age (H)
Sequencing sounds
Digital world: Electronic charm
Three Little Birds
Minimus Latin
Dreams and Goals

Spring
2

What Plants Need
Our World (G)
Branching databases
Craft and Design: Ancient Egyptian Scrolls (A)
The Dragon Song
Minimus Latin
Healthy Me
How We Live in Love

Summer
1

Parts of Plants
Local History (H)
Desktop publishing
Structures: Constructing a castle
Bringing Us Together
Minimus Latin
Relationships

Summer
2

Light and Shadows
Coasts (G)
Events and actions in programs
Sculpture and 3D: Abstract Shape and Space (A)
Minimus Latin
How We Live in Love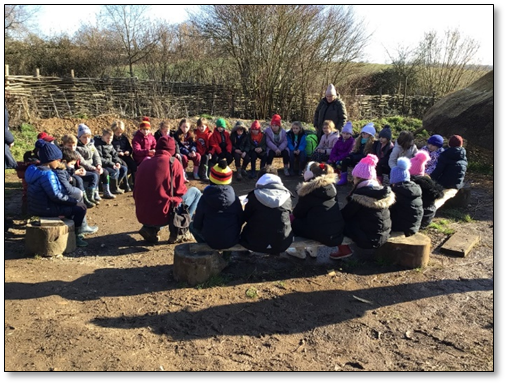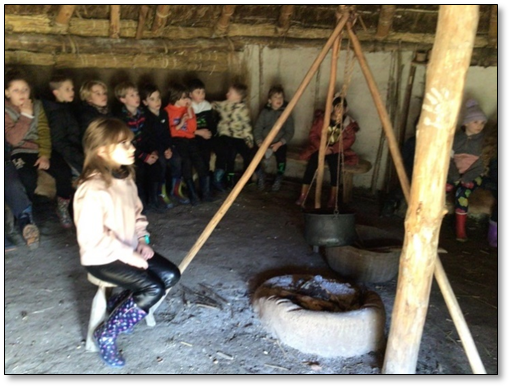 Year 3 Trip - Butser Farm - February 2023