Year 1
"In Faith and Love, We Learn and Grow."
Maths
Maths mastery is the core of our learning approach at St Hugh of Lincoln. We use the Power Maths scheme of work to deliver a comprehensive curriculum covering all aspects of the National Curriculum. Power Maths is a UK curriculum mastery programme designed to spark curiosity and excitement and nurture confidence in maths. … Built around a child‑centred lesson design that models and embeds a growth mindset approach to maths and focuses on helping all children to build a deep understanding of maths concepts.
Units

Autumn Term

Unit 1: Numbers to Ten
Unit 2: Part-whole within 10
Unit 3: Addition and Subtraction within 10
Unit 4: Addition and subtraction within 10 (2)
Unit 5: 2D and 3D shapes
Unit 6: Numbers to 20

Spring Term

Unit 7: Addition within 20
Unit 8: Subtraction within 20
Unit 9: Numbers to 50
Unit 10: Introducing length and height
Unit 11: Introducing Weight and Volume

Summer Term

Unit 12: Multiplication
Unit 13: Division
Unit 14: Halves and Quarters
Unit15: Position and Direction
Unit 16: Numbers to 100.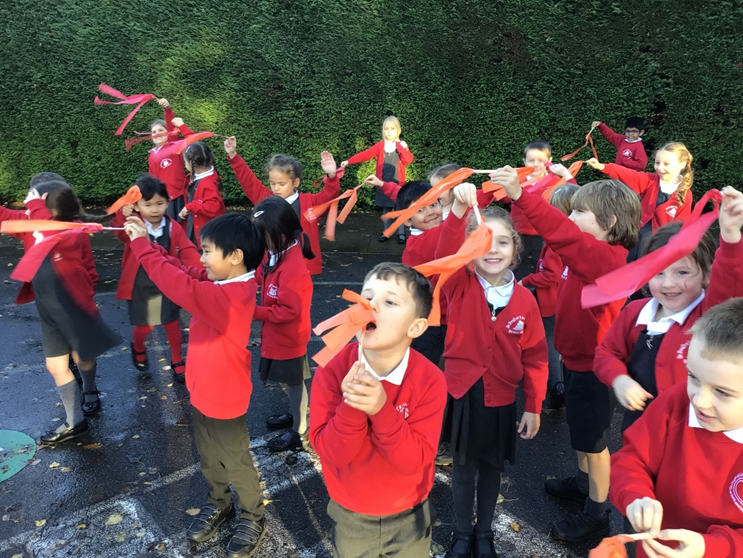 Science in Year 1 - November 2022
English Learning
English at St Hugh of Lincoln is based upon the recognition of the role of outstanding English texts in garnering interest and engagement with learning across reading, writing and the spoken word. Using a range of classic texts as inspiration, we aim to develop confidence in reading and oracy, and writers who feel there is a value, a purpose and a beauty in what they write. A typical learning journey starts with a in-depth look at an outstanding text. Every week typically features an extended write supplemented by Spelling, Punctuation and Grammar learning.
Term
Title and Author
Key Themes

Autumn Term

Pumpkin Soup - Helen Cooper
After the Storm - Nick Butterworth
Superworm - Julia Donaldson
The Owl Who Was Afraid of the Dark - Jill Tomlinson
On Sudden Hill – Linda Davis and Benji Davies
The Snowman - Raymond Briggs
The Ice Bear – Jackie Morris
Winter's Child – Angela McAllister

Friendship
The Passing of Time/The Seasons

Spring Term

Where The Wild Things Are - Maurice Sendak
Wild - Emily Hughes
Beegu - Alexis Deacon
Grace and Family by Mary Hoffman

Summer Term

Ossiri and the Bala Mengo - Richard O'Neill/Katherine Quarmby
The Selfish Giant – Oscar Wilde
The Hodgeheg – Dick King Smith

Travellers
Friendship
Relationship with nature
Conservation/Environment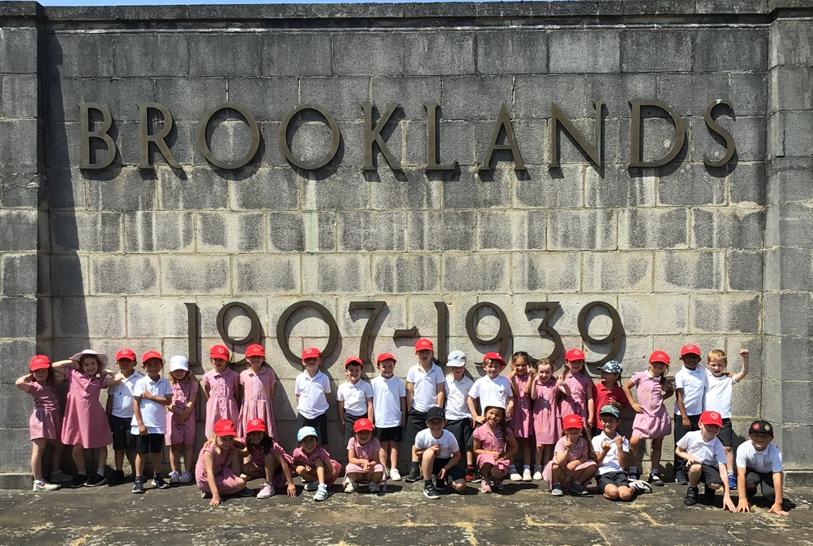 Visit to Brooklands Museum - June 2023
RE Learning
At St. Hugh of Lincoln Primary School we have adopted 'Come and See,' the Religious Education programme supported by the Diocese of Arundel and Brighton. Central to the programme is Christian belief in Jesus Christ, His Word and Revelation of God.
| | Units |
| --- | --- |
| Autumn Term | Unit 1: Families |
| | Unit 2: Belonging |
| | Other World Faiths: Judaism |
| | Unit 3: Waiting |
| Spring Term | Unit 4: Special People |
| | Unit 5: Meals |
| | Unit 6: Change |
| Summer Term | Unit 7: Holidays and Holydays |
| | Unit 8: Being Sorry |
| | Other World Faiths: Hinduism |
| | Unit 9: Neighbours |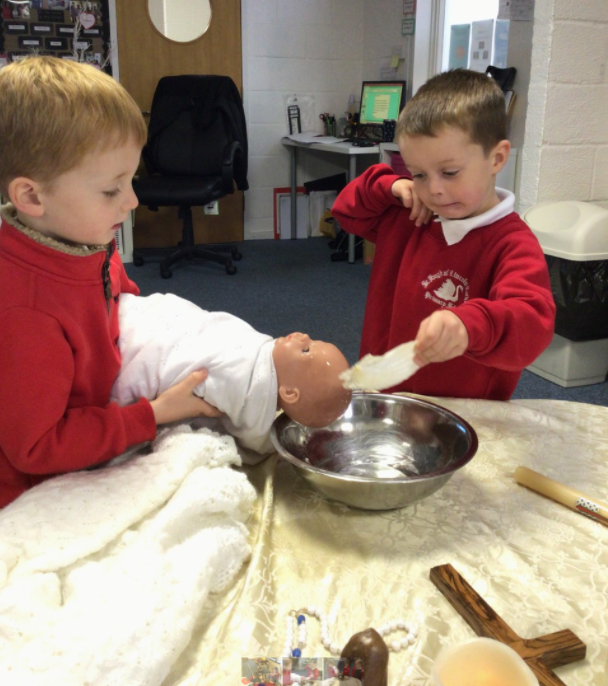 Curriculum Learning
Term
Science
History/Geography
Computing
Art/DT
Music
Latin/Phonics
PSHE
RSE
Autumn 1
Types of Animals
Our Local Area (G)
Technology around us
Structures: Constructing Windmills
Hey You!
Phonics
Being Me in My World
Autumn 2
Changing Seasons
My Family History (H)
Digital painting
Drawing: Make your mark (A)
Banana Rap
Phonics
Celebrating Difference
We Meet God's Love in Our Families
Spring
1
Comparing Materials
The Greatest Explorers (H)
Moving a robot
Textiles: Puppets
In The Groove
Phonics
Dreams and Goals
Spring
2
Identifying Materials
People and Their Communities (G)
Grouping data
Structure and 3D: Paper play (A)
Round and Round
Phonics
Healthy Me
We Meet God's Love in Our Families
Summer 1
Plants
Great Invention: Transport (H)
Digital writing
Food: Fruit and Vegetables
Your Imagination
Phonics
Relationships
Summer 2
Parts of Animals
Animals and Their Habitats (G)
Programming animations
Craft and design: Embellishments (A)
Phonics
We Meet God's Love in Our Families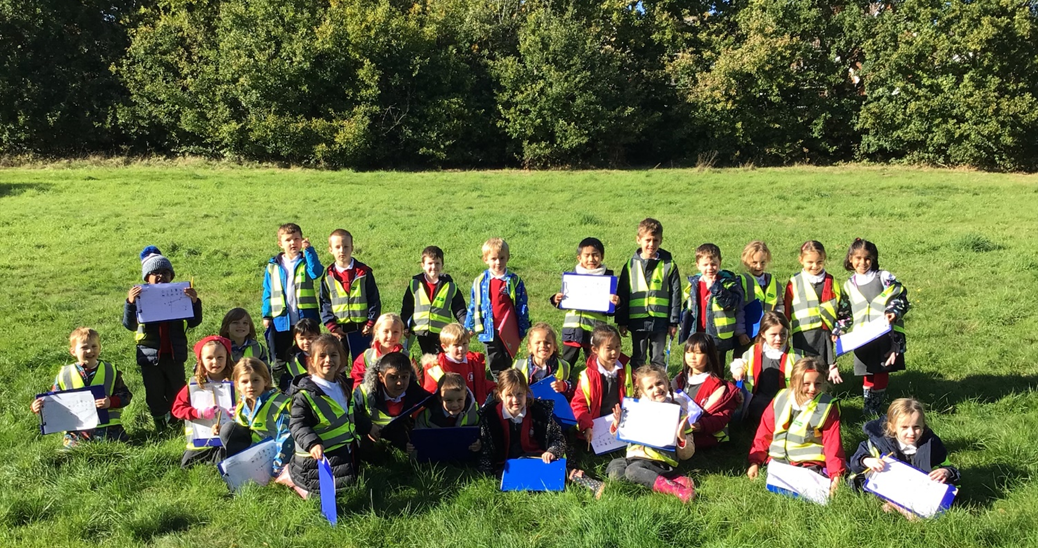 Geography - Maps - October 2022