The School as a Catholic Community
We hold the belief that we share the role of educators of the faith with the parents of our pupils and we strive to keep them fully informed of what their child is learning at school and to support them in what they can do at home to further their child's understanding of the faith. Parents and members of the wider community are welcomed to assemblies, Masses and other liturgies throughout the year.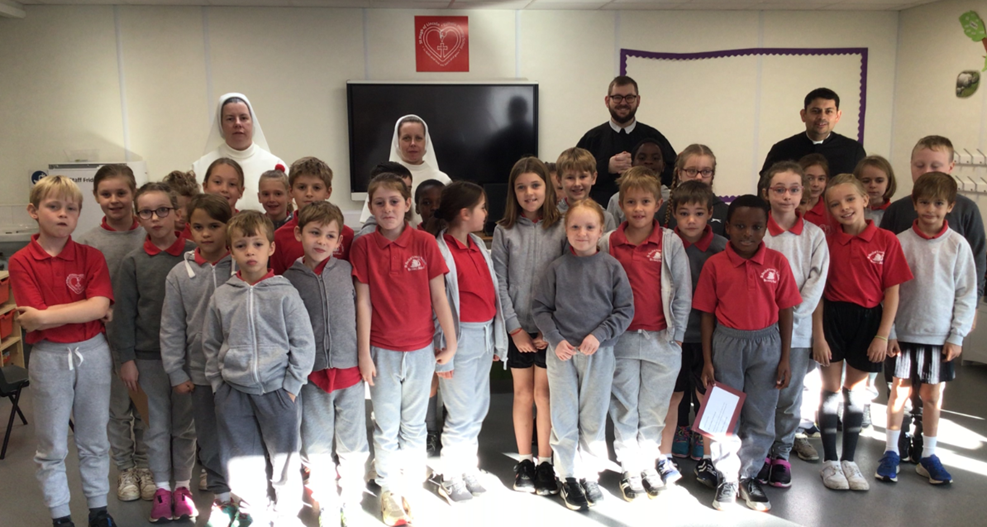 Supporting Others
At St Hugh's we learn how important it is to help, support and care for those who are less fortunate than ourselves. We enjoy supporting charities locally, nationally and internationally as well as being fully involved in our local community through work with our parish. We talk to the children often about the idea of service and how they can serve others to make the world a better place.
We have recently supported the following charities:
Mission
CAFOD
Woking food bank
Royal British Legion Poppy Appeal
Beelieve Foundation
Sam Beare and Woking Hospice
The Swan Sanctuary
The World Wildlife Fund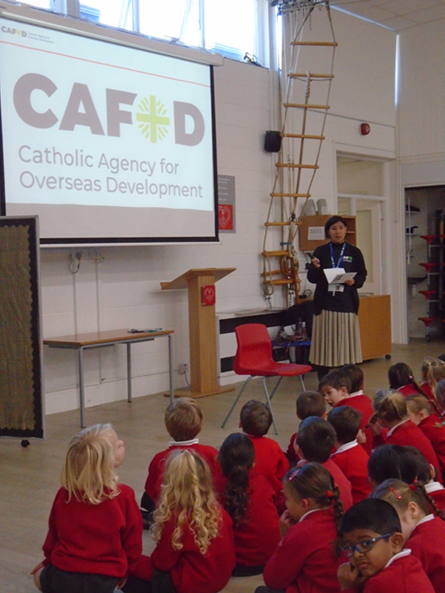 Cafod Visit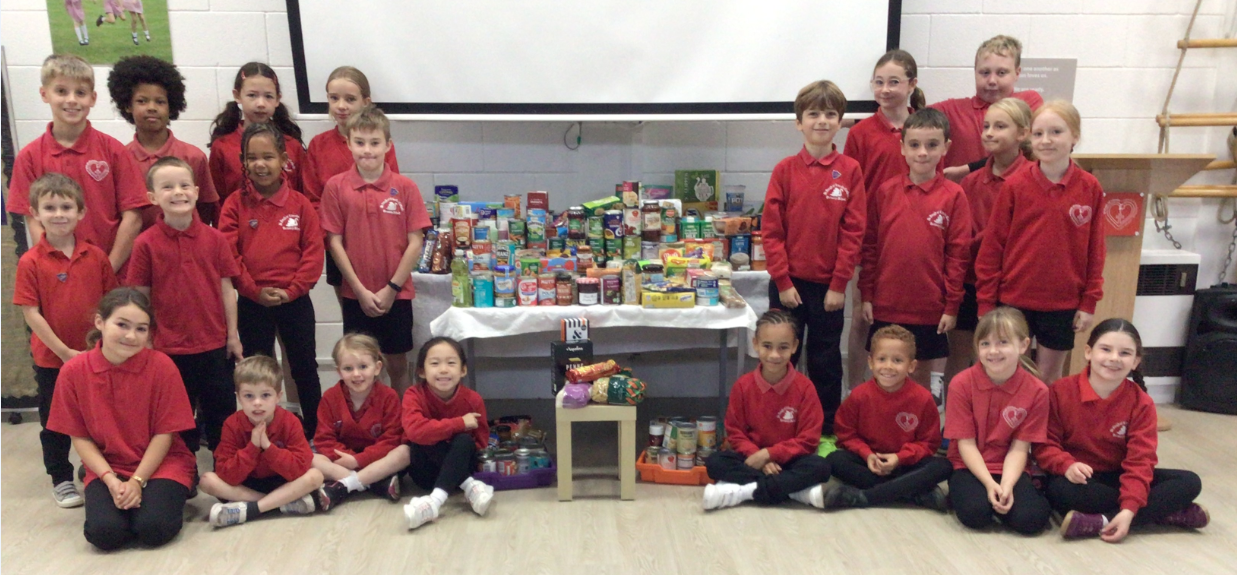 Harvest Festival Celebration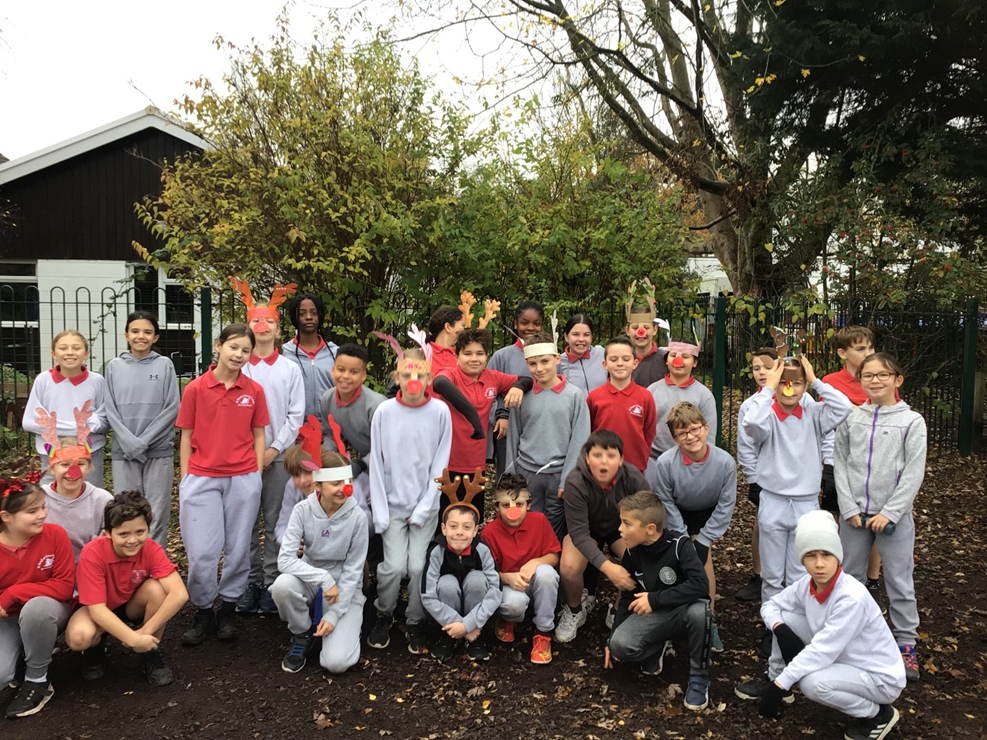 Sam Beare & Woking Hospice Reindeer Run
Laudato si' – Care for our Common Home
We listen to and act upon the message of the Pope in his encyclical, calling for us all to care for our common home. We have an elected Eco Council who plan and lead assemblies on environmental awareness and who bring eco initiatives to the school. Our children are passionate about their role in looking after our planet and some have taken it upon themselves to raise money for charities such as the WWF or introduce a stationery-recycling scheme. We have also developed our school grounds to attract wildlife and have created a wonderful woodland wildlife garden to help develop a love of the outdoors and nature.