Home School Link Worker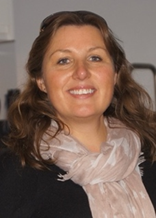 Mrs Barker
Working together to support St Hugh's children and families
Hello, I am Mrs Barker and I'm the Home School Link Worker (HSLW) here at St Hugh's Catholic Primary School.
My aim is to ensure that all children enjoy school and feel happy safe and secure. I work in partnership with parents/carers, school and other agencies, supporting our St Hugh's family to reduce any current stressful situations and prevent any future difficulties
Parents/carers, school colleagues and children can ask me to be involved if support is required. Together we will explore any concerns and identify the best way forward.
My Purpose is to:
Support parents/carers, families, and pupils on a wide range of issues
Help children and families to increase school attendance and punctuality
Promote positive behaviour
Develop and maintain positive, amenable relationships.
Create positive, strong, trusting connections between home and school.
The Home School Link Worker role is shaped to support the needs of your family and your circumstances and can help in many ways including:
Enabling parents and children to comfortably talk over concerns or worries in a safe and secure environment.
Supporting families reacting to change, such as parental separation or bereavement.
Assisting parents/carers whose children are reluctant to attend school or have been excluded.
Offering support in school meetings.
Supporting parents/carers in guiding children suffering from anxiety.
Signposting families to access valuable services, resources, activities and local community information.
Supporting young carers.
Helping parents/carers who may need support with issues or difficulties that impacting their family life e.g., Illness, abuse, disability, bereavement, or financial difficulty.
Liaising with outside agencies such as the school nurse, Mindworks, health visitors and GPs.
Help with completing forms and documentation for benefit applications etc.
Contact can be made with me in the following ways:
Contact the school office info@sthugh-of-lincoln.surrey.sch.uk
Or simply by catching me in the playground on my workdays. (Thursday and Friday)
Confidentiality
The Home School Link Worker provides a confidential service regarding personal issues. The Home School Link Worker provides a confidential service regarding personal issues. However, all information is shared with the Senior Leadership Team as part of our confidentiality policy.
If necessary, The Home School Link Worker will seek permission to also share with the information with other staff members within school or outside agencies. Should a safeguarding issue be identified, we are legally bound to follow Government guidelines.
Useful Links:
https://www.surreycc.gov.uk/children/support-and-advice/families
Surreys Family information services provides information, advice and assistance for families and children
https://www.childline.org.uk/toolbox/calm-zone/
ChildLine offer Calm Zone, supporting children through breathing exercises, activities, games and videos to help let go of stress.
https://www.youtube.com/channel/UCn1V8bgrDjZFaYdH6jBLJZg/videos
The Howard partnership Trust's Child Psychologist has created a selection of videos which are accessible via the THPT's YouTube channel addressing mental health and well-being.
https://www.familyvoicesurrey.org
Family Voice Surrey supports families of children and people with additional needs.
https://www.familylives.org.uk
Family Lives is a charity with over three decades of experience helping parents with challenging family life.
https://www.careforthefamily.org.uk
Care for the family has many useful downloads and articles to help build a healthy family.
North Surrey Domestic Abuse Service offers confidential support
http://www.moneymattersweb.co.uk
Money Matters offers financial advice
Think U Know aims to protect children online, staying safe when you're on a phone, tablet or computer.
https://www.actionforcarers.org.uk/who-we-help/young-carers-under-18/
Support for young people helping to care for someone in the family who has an illness, a disability, or is affected by mental ill-health or alcohol/substance misuse.
https://www.citizensadvice.org.uk
Citizens advice is the Uk's largest advice giving charity, providing trusted, quality assured, independent advice.
A charity to provide help and support, advice and Guidance, providing in depth information on the challenges that autistic people and their families face.