Curriculum Team
The Curriculum Team is a Year 6 pupil led group which listens to and values every young person at St Hugh of Lincoln School. They meet approximately once per fortnight to discuss and share ideas on topics linked to learning within the curriculum and wider school life. The aim of the group is to ensure all pupils have their voices heard. In addition, they aim to create impact and make positive change across the school.
Curriculum Update 14,10,22
After their first meeting, Science was chosen as they felt this was an area of the curriculum that they could enhance. They conducted a survey to gauge opinions of year groups 1-6 about their science learning. This was obtaining 'pupil voice'. Pupil voice in schools means a whole-school commitment to listening to the views, wishes and experiences of all children and young people. It means placing value on what children and young people tell school staff about their experiences. This has also taken place across other subjects by subject leads to help form next steps for further curriculum improvements.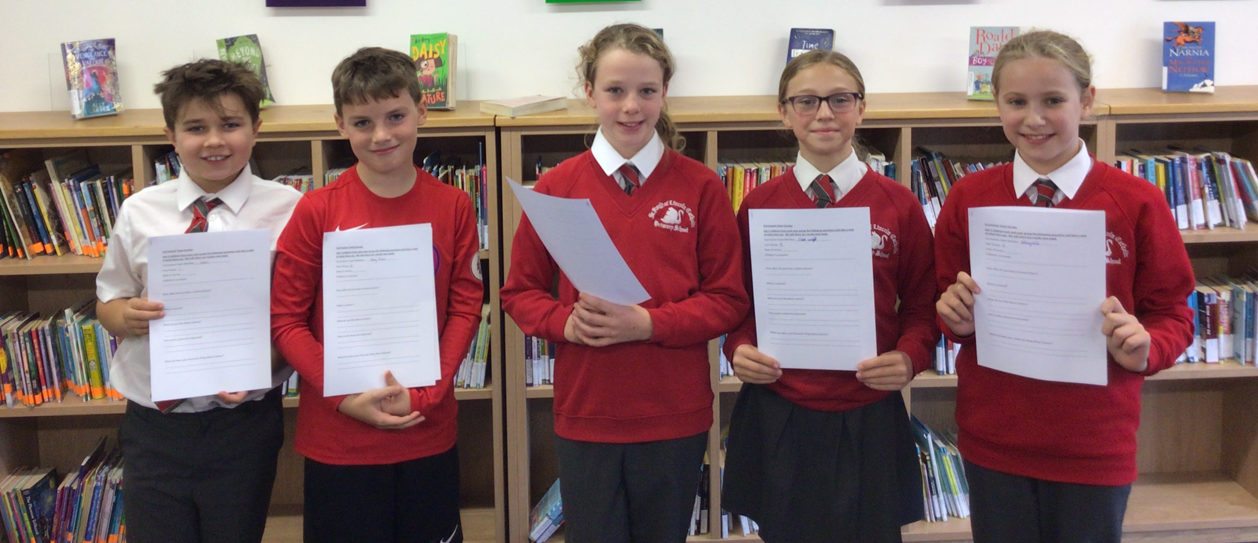 Year 6 Curriculum Team Autumn 2022
Curriculum Update 17,11,22
The Curriculum Team paid a visit to our staff meeting so that they could feedback the Pupils' voice to the teachers. It was really inspiring to listen to the team talk about the surveys they had conducted into what the children enjoy about our curriculum, what they find difficult and what they'd like to see more of. They are a really confident and articulate group of children. Lots of children enjoy learning new things and exploring ideas through practical work and they have discovered that the children enjoy practical experiments the most. Of particular interest to the teachers were the fantastic ideas for events that the team have. They have suggested a range of after school events such as a stargazing live outdoor event, something called 'Be the Scientist' where Year 6 would perform experiments for the whole school community to watch and a microscope activity in our school hall. There's lots on their agenda so watch this space for further updates from the team. We will definitely be inviting them back to talk to us later in the year. Well done team!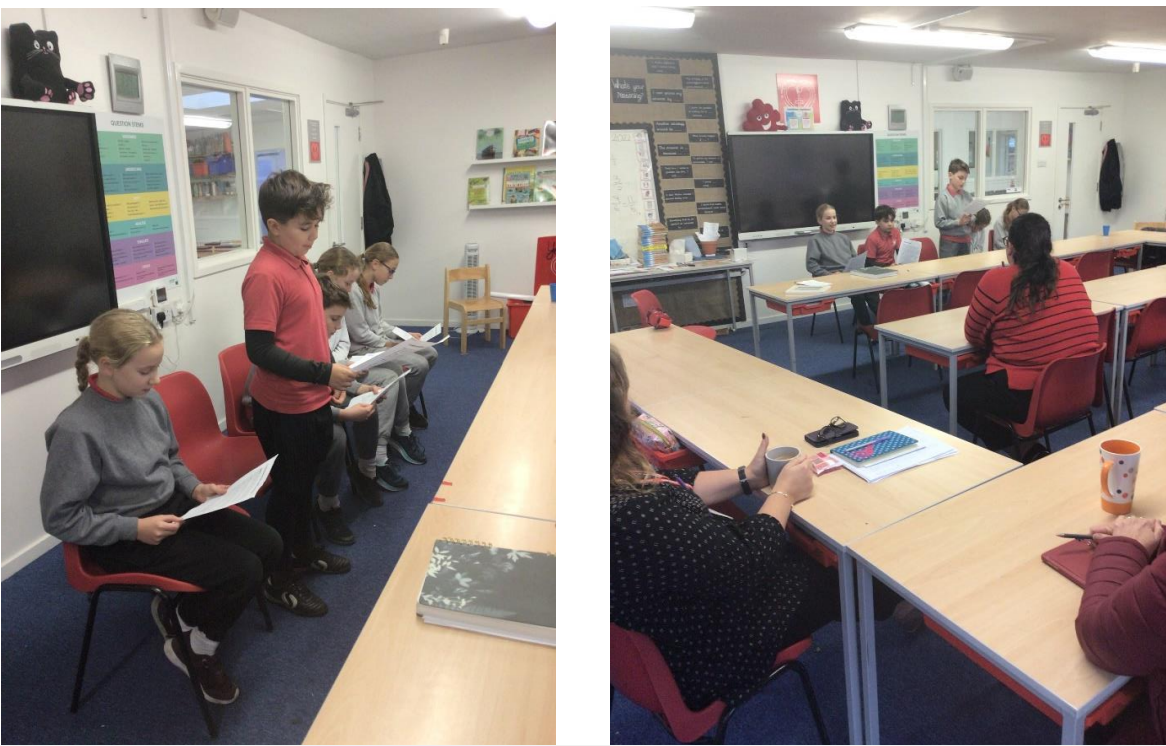 Curriculum Update 30,11,22
The Curriculum Team have been busy again this week observing teaching within Science lessons. From their survey of children across the school to gain 'pupil voice' on ways to enhance science learning across the school, they subsequently fed back to all teaching staff during a staff meeting some areas they would like to see more of within science lessons. Some of these were making sure all children understood vocabulary, giving enough time within lessons to finish experiments, allowing children to choose their own groups as well their being plenty of practical experiments. The first teacher observed, Year 4 teacher, Mr Davies successfully included all the areas the team were looking for within his Science lesson, as the children in his class investigated how changes in the environment can affect animals. After the observation he commented on how useful it was to get feedback from the Curriculum Team about what children felt made a great science lesson, and would include these ideas in future lessons also. The team are observing other teachers across the school and are enjoying their active role in helping to shape the science curriculum and the way it is delivered.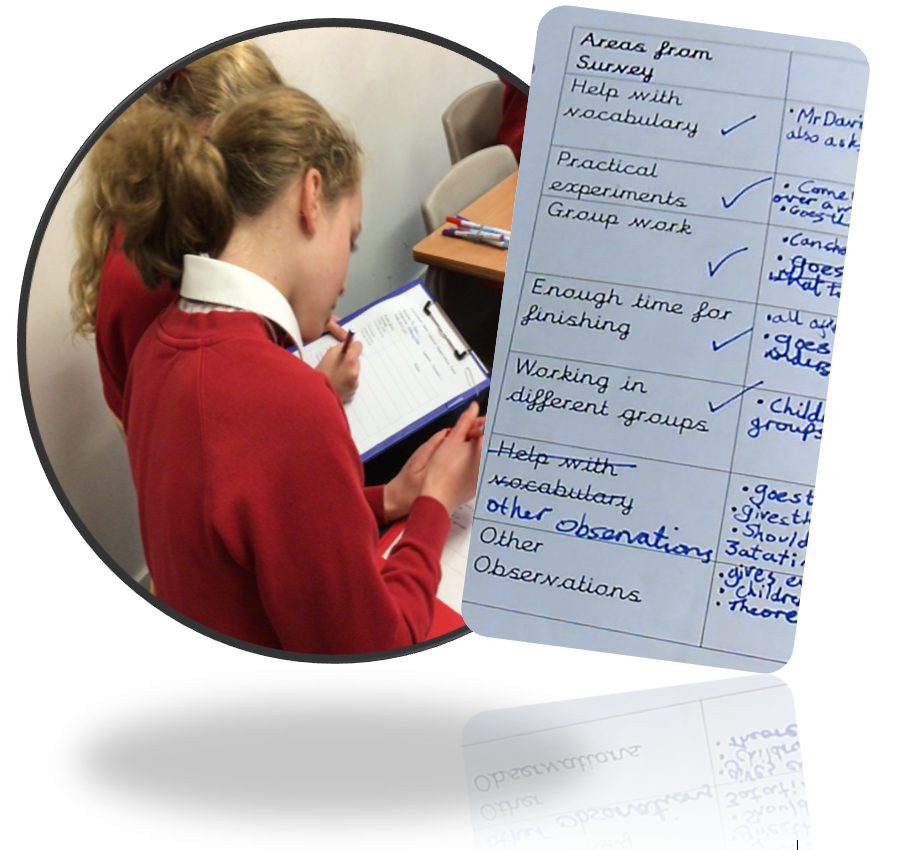 Curriculum Update 9,12,22
The team have been busy researching and creating a science home learning sheet for children to complete over the Christmas holidays. They included quick and fun investigations that can be completed at home with limited materials. This was linked to the area if the survey that children completed recently. Please see attachment below for the sheet, and if you complete one, remember to send pictures to info@sthugh-of-lincoln.surrey.sch.uk of your fun science learning at home!